16.10.19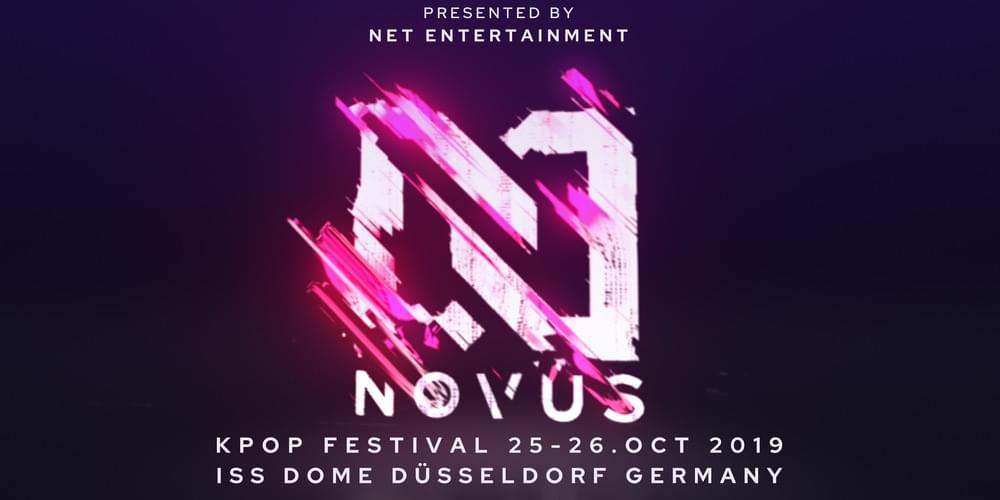 Tickets for
NOVUS Festival - The New K

16.10.19 in Düsseldorf, ISS Dome
Tickets for NOVUS Festival - The New K
Düsseldorf
---
Information
Fünf K-Pop-Gruppen beim "NOVUS Festival" in Düsseldorf
Am 25. und 26. Oktober 2019 bringen die südkoreanischen Popstars und ihre aufgeregten Fans den ISS Dome zum Beben.
Headliner der Show ist Super Junior, eines der beliebtesten Ensembles der K-Pop-Geschichte. In ihren 14 Jahren seit Debüt feierte die Gruppe zahlreiche Erfolge, unter anderem mehrfach das meistverkaufte Album des Jahres in Korea.
Ein aufstrebender Act ist NCT Dream, die jüngste Boygroup der berühmten Agentur SM Entertainment. Ausschließlich aus Teenagern bestehend, haben ihre Lieder einen unbeschwerten Sound und ausgefallene Choreografien.
Das Reggae-Duo RGP setzt sich zusammen aus den Sängern Skull und Haha. Ihr Song "Love Inside", eine Zusammenarbeit mit Bob Marleys Sohn, schaffte es bis in die Top 10 der Videocharts in Jamaika. In Südkorea ist Haha als Entertainer ein vertrautes Gesicht im Fernsehen.
Bunt und verträumt wird es mit Elris. Gegründet im Jahr 2017, kann die Girlgroup zusätzliche Bühnenerfahrung vorweisen. Zwei der fünf Sängerinnen waren zuvor Teilnehmerinnen der Castingshow "K-pop Star".
Die Newcomer CIX runden das Programm ab. Mitglied Bae Jinyoung wurde durch die TV-Show "Produce 101" bekannt. Er war danach Teil der immens erfolgreichen Gewinnergruppe Wanna One.
Die Zuschauer des "NOVUS Festivals" erwartet an beiden Abenden eine aufwändig produzierte Show mit eingängigen Melodien.
Der deutsch-koreanische Veranstalter NET Entertainment hat bereits im Mai diesen Jahres zum "BIG 5 CONCERT" mehrere K-Pop-Stars in Düsseldorf vereint.
++++++++++++++ E N G L I S H V E R S I O N +++++++++++++++
Five K-pop groups at the "NOVUS Festival" in Düsseldorf, Germany
On the 25th and 26th of October 2019, these South Korean pop stars and their excited fans will shake the ISS Dome.
Headlining the show is Super Junior, one of the most popular ensembles in K-pop history. The group has celebrated numerous successes during their 14 years since debut, including multiple best-selling albums of the year in Korea.
NCT Dream is an up-and-coming act. The youngest boy group out of famous agency SM Entertainment is entirely made up of teenagers, their songs have a lighthearted sound and fancy choreographies.
RGP is the name of reggae duo Skull and Haha. Their song "Love Inside", a collaboration with the son of Bob Marley, reached top 10 in Jamaica's video charts. Entertainer Haha is a familiar face on South Korean television.
Colourful and dreamy is the setting for Elris. Founded in 2017, the girl group can boast additional stage experience. Two of the five singers were participants in the competition show "K-pop Star".
Newcomer CIX Tops off the event. Member Bae Jinyoung is best known for his appearance on TV show "Produce 101". He became part of the immensely successful winning group Wanna One.
An elaborate production with catchy melodies awaits the "NOVUS Festival" audience on both evenings. German-Korean organiser NET Entertainment has already united several K-pop stars in Düsseldorf at the "BIG 5 CONCERT" in May of this year.